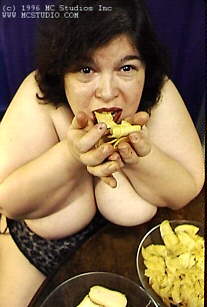 ---
I'm going to show you photos that I took of my latest eatting escapade.
---
Chips are fattening - they will make me tremendous!
---
Have a cookie. Feed me only the best. I'm hungry.
How much can I fit in my mouth at one time? I love to eat - and love getting fat.
---
Will you feed me. Encourage me in my weight gain efforts.
I would love you to watch me feast on this dessert plate.